ShungiteRussia

Business Type:

Factory, Wholesaler, Exporter

Main Products:

natural stone ,tile slate,water filter,shungite,Decoration Materials,souvenirs,

Country/Region:

Russian Federation

Established:

Sep 29, 2008

NO. of Employees:

5 ~ 50

Annual Turnover:

US$ N/A Million
Company Description
Our company "Shungite" is located in Russia, in region Karelia, in the immediate vicinity of Zazhoginsky stone quarry and produces different goods from Shungite stone. In addition to different regions of Russia we offer delivery to Chine, Germany, the USA, Italy, France and other countries.
Shungite is a unique rare black mineral, that only in the world developed deposit lies in the northwest of Russia. The anti-bacterial and absorbent properties of shungite have been confirmed by modern testing, that makes shungite a popular and very effective water- filter. Such water can and should be used for baby food, to improve and maintain immunity. Shungite is used like a healing stone: it strengthens a biofield, protects from EMF, is used in Stone Massage Practices. Deep black colour and shine of shungite make this stone a excellent material for décor art and bijouterie.
For sale we have a big assortment of products: souvenirs for home and office, harmonizers, bijouterie and talismans, sets for Stone therapy, kits for water purification, collectible minerals.
Due the own manufacture we can control a quality of our production and provide any volume of goods which you need. We guarantee that during the polishing process pastes containing petroleum products are not used.
The advantages of working with the company «Shungite»:
· Fast delivery (delivery is carried out by European post, during 5-7 days)
· Payment by PayPal, Western Union, Unistream, Contact, MoneyGram, cashless settlement
· Flexible price
· Quality assurance, return guarantee
· An opportunity to see the process of production of goods
· Personal manager, 24/7
· A wide geography of deliveries, experience of work with the companies of Europe, the USA and the Far East.
Contact Details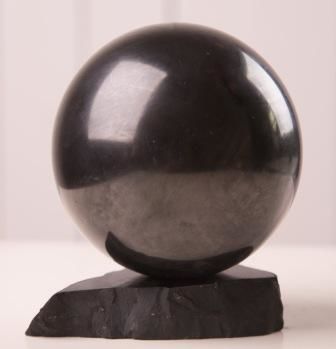 Irina Radina
Telephone:

+8911-4321647

Company Address:

Rigachina street 37A Petrozavodsk Republic of Karelia
Send a message to this supplier